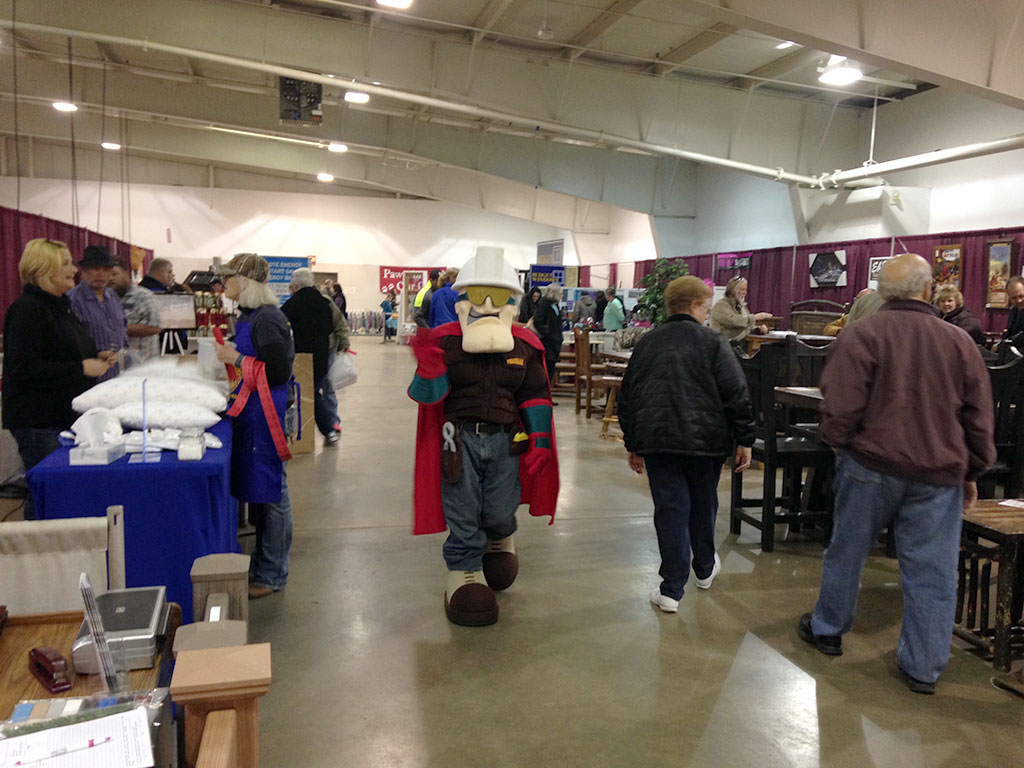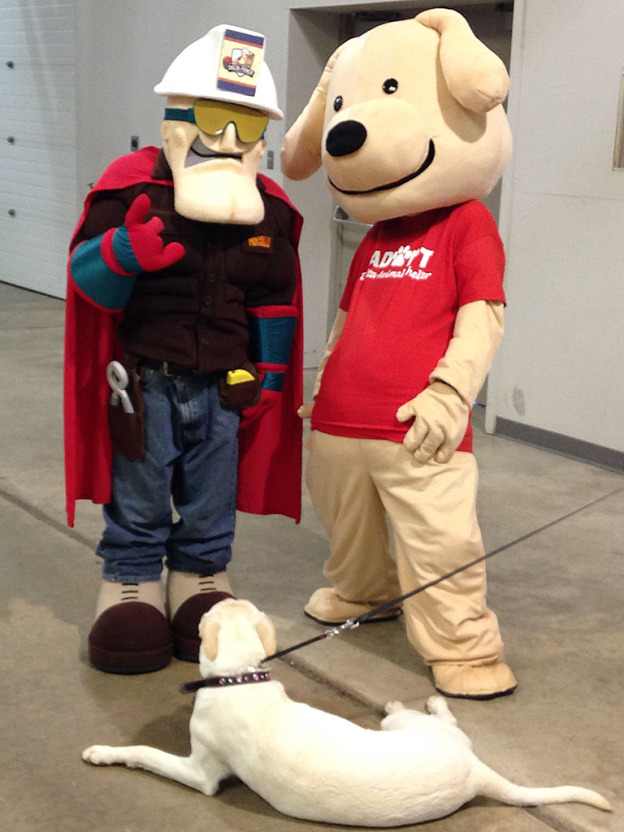 There was a lot of interest this year in fencing projects now that winter seems to have finally left the area. We had a lot of visitors stop at our booth at the Kiwanis Home & Garden Show and Pancakes Days at the U.P. State Fairgrounds in Escanaba.
Thanks for stopping by to see us.
Even Fenceman stopped by to say hi to people. He cruised the booths at Ruth Butler Building and paid special attention to the children who came up to say hi.
Fenceman even ran into the mascot from the Delta Animal Shelter. They had a great time hanging out.
Congratulations to Deb Girandi of Gladstone who won the Dog Kennel at the show. The V-Squared Dog Kennel is a great product.
We had an opportunity to talk with a lot of people planning various fence projects this year. Our schedule is starting to fill up quickly. If you were unable to attend the show or want to see more, stop in to see our outdoor showroom at Delta Fence & Construction.
Subscribe to our YouTube channel, our Facebook page, and also our blog page on our website to stay up to date on what's happening at Delta Fence & Construction! We will be posting useful content just like this periodically to help you become more educated fence owners. Stay tuned for more!
Like us on Facebook: https://www.facebook.com/DeltaFence/
Subscribe to our blog page: Blog
Subscribe to our YouTube channel: https://www.youtube.com/user/deltafenceman 
Stop by our outdoor showroom to check out all that we have to offer, or watch the video here. If you are interested in learning more about types and styles of fences or have any other questions, give us a call at (906) 786-1076 and one of our friendly team members will be happy to assist you.