Testimonials
We appreciate our customers. What you say matters to us:
---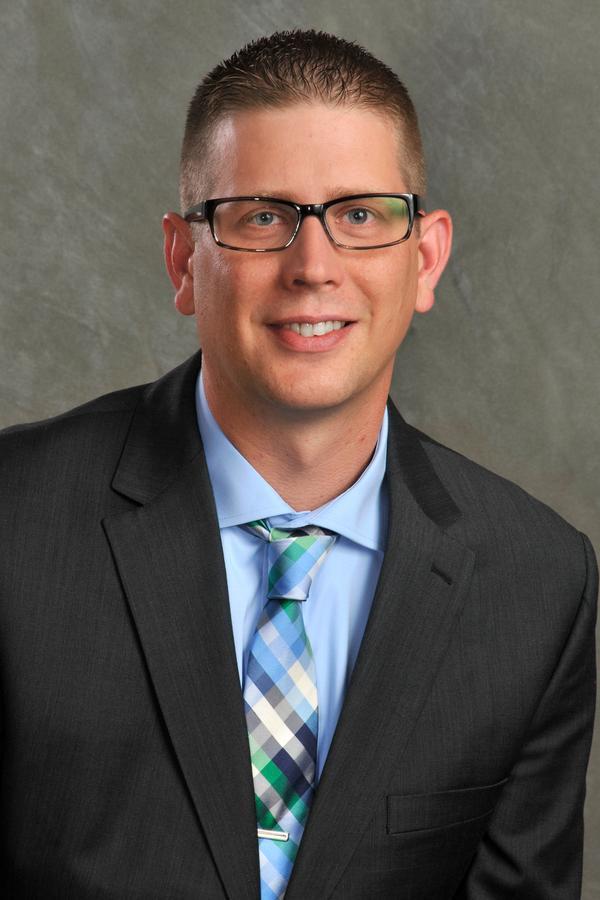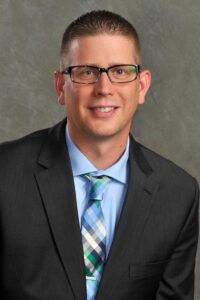 "Can't say enough good things about Delta Fence. My family is very happy with how everything turned out."
"They installed a brand-new fence that looks great, is super sturdy and provides privacy for our backyard pool. The staff was friendly and explained the whole process to us before and after. Our experience with their sales rep was stellar as well.  Sabrina knew the product, and priced it below what we anticipated it would cost.  The fence install crew was professional, efficient and explained how everything worked, they took time to do the job right and cleaned up after the work was done."
"I'd recommend Delta Fence to others."
- Joe Powers | Gladstone, MI

Thank you very much for the hard work on the breezeway! I appreciate all you do!
- Kim Bateni | Escanaba, MI

- Randall Keathley | Rapid River, MI

Thank you for the great job on the fence. Everyone from the office people to the installers was wonderful to work with.
- Kay Votaw | Kingsford, MI

Excellent business. Very impressive local company offering a lot of options. Excellent service and installation. Very up to date!
- Todd Beauchamp |

Just a note to thank you for the excellent job on my new fence…. both phase 1 and phase 2. The product is great and the look is great, but what was really remarkable was the crew that did the installation. They were courteous, hard-working, and cleaned up after themselves each day. They did a wonderful job!
- Karen Wigand | Escanaba, MI

Dear Delta Fence Team,
Thank you so much for the beautiful fence. Our infants and toddlers now have a safe place to play and explore!
- Northern Lights YMCA – Little Sparks Childcare | Iron Mountain, MI

Ron & Staff, You all did a fantastic job on my fence. It was great working with everyone! I have people give compliments almost every day on how well it was installed. Again,  thanks so much!
- Jeanne Thill | Escanaba, MI

Thank you guys!! You always do such an awesome job. So nice to see you again.
- Reggie Goebel | Rapid River, MI

Ron & Sabrina, thank you!
- Marilyn Boire | Escanaba, MI

Thank you, the guys did a great job!
- Dennis & Priscilla Weber | Wells, MI

Ron & Staff,
You all did a fantastic job on my fence. It was great working with everyone! I have people give compliments almost every day on how well it was installed. Again, thanks so much!
- Jeanna Thill | Escanaba, MI

Loved my experience with this company; Ron was understanding and easy to talk through the plan with, the crew was very professional and considerate, and they finished within a reasonable timeline. The quality of the work is top tier and I am very pleased with the end result. Would recommend this company to anyone with fencing needs, large or small. 
- Dylan Carr | Gladstone, MI

Ron,
You recently did an estimate for a fence replacement in Wells for Joe Patrick. The fence had been blown down in a storm. We have decided to replace the fence ourselves because our deductible was met there was only enough money to purchase the fencing materials. We appreciate the time you took to visit our home and prepare an estimate. Thus we would like to compensate your company in some small way to show our appreciation. thank you again for your time! P.S. We would highly recommend your company!
- Joe & Pam Patrick | Wells, MI

We are extremely happy with our experience with Delta Fence. From the start, they were so helpful and professional. They obviously take pride in their work. We appreciated that they were respectful of our property and kept the job site very tidy. We get many compliments on our fence. It is amazing! We consider it a very good investment.
- Lynn Johnson | Marquette

Thank you! The guys did a great job!
- Dennis & Priscilla Weber | Wells, MI

Positive:
 Professionalism,
 Punctuality,
 Quality,
 Responsiveness,
 Value
We LOVE our fence! The crew that came out was professional and quick! They had our fence installed all in one day, even with the last minute changes!! Keeps our puppy safe and secure since we live on a busy highway!
- David & Susie Muxlow | Manistique, MI

Decorative privacy fence looks great. DF is always easy to deal with, professional, and straight forward. Oh, and did I say highly reliable! 5 stars for sure!
Professional, easy to work with, and quality.
- Oscar Carlson |

I was very happy with the work that was done for me at my home on Garth Point this past year.  I have sold the home and do not, and will not have a need for Delta Fence services, however, I have recommended you folks and will again if circumstances call for it.
- Wilma Vanderdonck | Rapid River, MI

Thank you for getting the fence up in time for our grand opening. We love it!!
- Delta Animal Shelter | Escanaba, MI

Ron & the Delta Fence crew: We just want to take a minute and say "thank you!" for working us into your busy schedule and getting our fence done!! It looks great and is exactly what we needed. Blue is really enjoying his backyard thanks to you! Thanks again!
- Jon & Mary Taylor | Escanaba, MI

Professional, easy to work with, and quality.
- Ken Larson |

I want to thank Ron and his crew for doing a fine job of installation. It has been almost three years of raising money to get this accomplished. Your timing and promptness have helped me considerably.
- Iron County Little League | Iron River, MI

Ron, the crew, and office staff: It's been a pleasure working with you again. Such nice people!! Best regards.
- Robert & Reggie Goebel | Rapid River, MI

It's been 10 yrs. since our fence was installed and it looks just a good as the day it was installed. Thank you delta fence!
- Unionbetty | Unknown

Thanks again for the quick service and the fence is perfect!
- The Soderbergs | Escanaba, MI

Thanks! They guys were great!
- Lisa Aho | Trenary, MI

Thank you, Ron, for the prompt and good service to repair our fence. We didn't see or hear you when you came and fixed it!
- Bob & Audrey Lauscher | Gladstone, MI

Thank you for a great job! You fulfilled your contact. I want to be placed on the next years list as I will want to continue to improve my lot. Thanks again!
- Bruce & Loretta Reeser | Escanaba, MI

Awesome job, very professional, very helpful, and willingness to work with me on something we have never done before. We're still smiling! I have had lots of people stop and look at the beautiful new fence. What a change it made for my home! THANK YOU SO MUCH!!
- Joni Elliott | Escanaba, MI

Thank you so much for your donation towards our recent shelter maintenance. This is so very much appreciated and allows us to use those funds to help the homeless animals. We are so thankful for all you do!
- Delta Animal Shelter | Escanaba, MI

Uniting, we make a difference in the lives of Bay College students! Thank you for making real change possible by investing in education; it is the gift that keeps on giving. Your decision to support higher education has amazing power, the potential to positively impact lives and futures by removing financial barriers, expanding experiences, and providing needed resources. On behalf of Bay de Noc Community College and the Bay College Foundation Board, I want to personally express my appreciation for your partial donation to the Men's Baseball Fund.
- Bay College Foundation | Escanaba, MI

I want to thank you for installing the dog fence this year and before winter. It is used daily. Thanks again!
- Sandy & Peter Albrecht | Escanaba, MI

Thank you Ron and crew! Our fence changes the whole landscape of our yard! We are very pleased with the fence!
- Kirk & Michele Alexander | Escanaba, MI

We've been dealing with Delta Fence & Construction for 30 years. Everything is done with a handshake and they always do more than what is expected. We love our fence!!
- Marvin & Barb Lundin | Quinnesec, MI

I'm writing this review for my mom, Norma, who lives in Mohawk, MI. She had part of her backyard fenced in this past July by Delta Fence & Construction. My mom was so pleased with the professionalism of Ron and his crew and the quality of work they did. The main reason she had her yard fenced in so she could look after our two Yorkies, they took extra care to make sure the fence was constructed so our puppies could not get out. Both my mom, Norma, and I highly recommend Delta Fence & Construction if you are considering of having any kind of fencing installed. Thanks again to Ron and his crew.
- Norma & Gordie Bjorn | Mohawk, MI

Thank you, it looks great!
- Jack & Darla Kirkland | Automotive Electric Services of Upper Michigan

"Love it!! It's Beautiful!!"
- Jeanne Millard | Ford River, MI

Thank you SO MUCH for the quick, efficient, and quality work . . . Taz Loves his new playground!
- The Bavier's | Curtis, MI

I just wanted to say THANK YOU for the amazing job your guys did on my decorative fence. I love it! And, of course, the wonderful service. Thank you again!!
- Shannon Gendron | Escanaba, MI

Thank you for doing a great job on our fence. We love it!!
- Danielle Chamberlain | Norway, MI

We've got a number of sensitive pieces of equipment. . . The thing that required compliance was the bulk CO2 system, mainly the bulk CO2 tank. All of those things are ones we didn't want tampering with by unfamiliar denizens so it behooved us to put up a fence around it for additional security reasons. View the full testimonial below!
- Sam Reese | Upper Hand Brewery

Thank you very much for your quick service and thoughtfulness of our family.
- Jim & Sandi St. Peter | Escanaba, MI

The fence looks gorgeous out here, we truly love it. It feels secure for our dog and its privacy for us… View Reggie's full story on our Testimonials page.
- Reggie Goebel | Rapid River, MI

We love our new fence and your crew did an excellent job! The crew was polite and professional. They worked very well together and made a great team.
- James & Laurell Meinken | Escanaba, MI

We would just like to 'thank you' so much on the recent installation of our fence in Iron Mountain. We 'love' the finished product!
Your crew (Pedro, Kevin, etc) did an excellent job! Everything turned out beautiful.
Thank You!
- Sarah & Francis Marshall | Iron Mountain, MI

We just wanted to drop you a line and say thank you for the great job on our fence. The one we had before did the job as far as privacy but was not pretty to look at. The new fence not only offers even more privacy but is beautiful as well.
We were a little concerned about the neighbors tree and the roots along the fence line but Ron had a solution that turned out great! The installers were professional and friendly.
We want to put some fence around our side yard in the future and we will definitely be calling you.
Thanks again!
- Neal and Cheryl Crout | N/A

The fence looks great and I want to let you know that your installer was very friendly and knowledgeable about the installation. I never write reviews or a thing like that, but he was definitely one of the nicest people I have ever met and he was very hardworking and good at his job.
You have a good thing going on down there.
Thanks
- Steve Rigoni | Bacco Construction Company

Thank you! Just love my new fence. Have received a lot of compliments on it. People around here really noticed the new look!
- Veronica Ropele | Norway, MI

I am just so thrilled with my vinyl fence!
- Rose Mary Law | Wells, MI

I attached the pictures of my garden fence and compost bin. I love it! It looks gardeny to me. I live near the woods and wanted a fence to blend in. I think Ron, Kevin and Billy did a really good job. This job was not without obstacles. Placing the posts was challenging. I have a very rocky piece of property. Ron and crew improvised as they went along. The other challenging part is the fence is in the middle of a 50 foot gas easement. I worked with several different DTE representatives on what I could and couldn't do. I liked Ron's confidence is working with this challenge. Because of my parents high regard for Ron and his past work with them, I never got a second bid. This is not like me. I do a lot of research before I enter a project, but knew Ron would be fair and do a quality job.


- Roxann Lundin | Norway, MI

I recently moved to Iron Mountain, and into a house without a fence. I have a large Greyhound – he and I both really appreciate a fenced yard.
Delta Fence has been a pleasure to work with from start to finish. Great customer service, helpful, prompt, reliable and first rate quality. I recommend them most highly.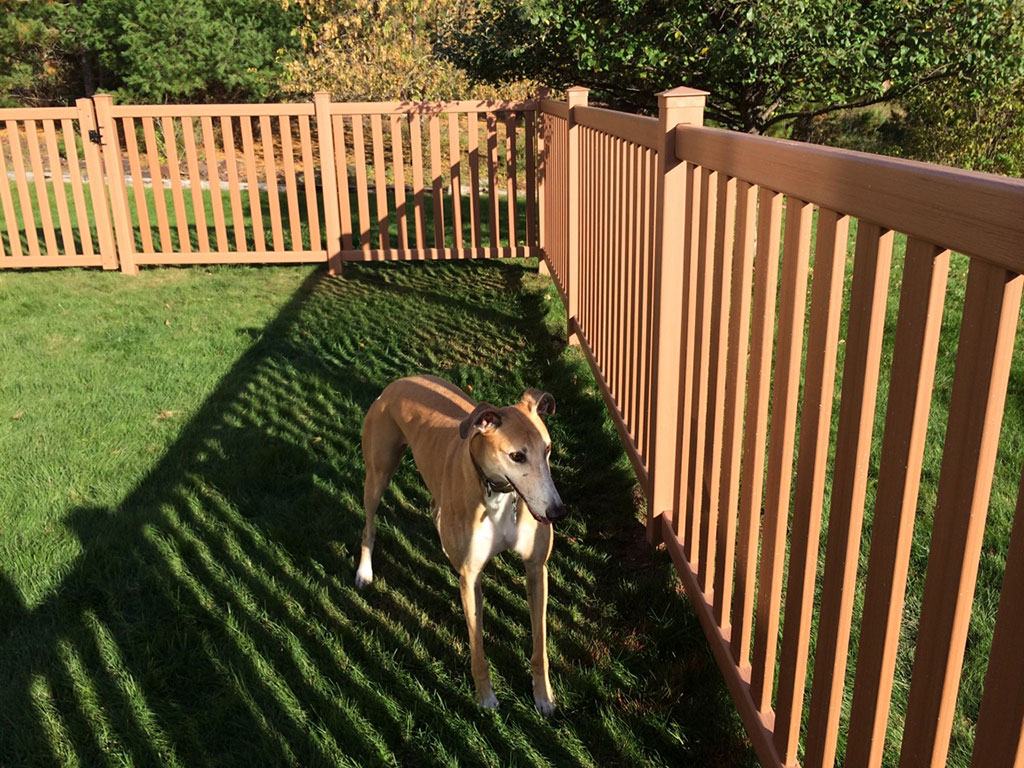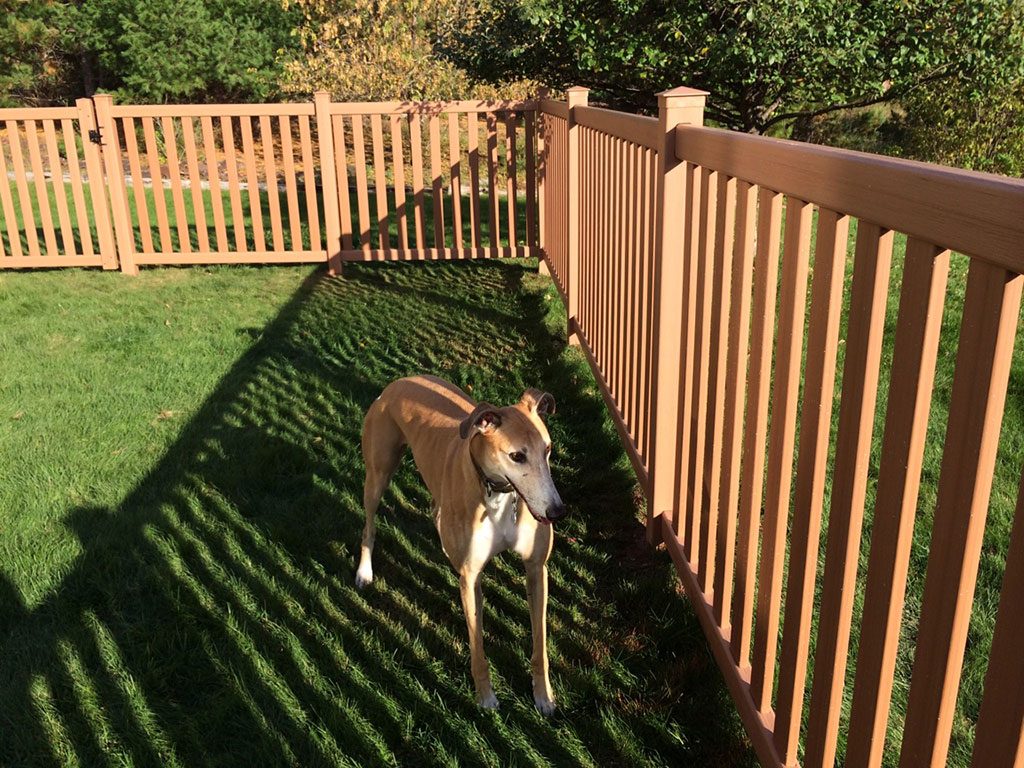 - Gail McNutt | Iron Mountain, MI

Word of advise…Buying from a big box company does not save you money! We purchased a fence and two gates from a big box and had a reputable contractor install them. He did a fine job with installation, but the materials were flimsy. First we replaced the hardware on the gates, as it was made so cheaply we knew it wouldn't hold up. After that, one of the gates broke off the hinge. We replaced this gate with an upgraded version from the same store, thinking the quality would be better. Shortly after that, the hardware from the second gate ripped the vinyl and came off. Within months, we could tell the "new gate" would also have to be replaced. We finally called Delta Fence and they installed two new gates. The quality is so much better. They feel solid and the hardware actually works! Lesson learned. We initially spent less money because we assumed all vinyl was the same. After replacing doors and hardware that still did not do the job, we realized it was worth the little extra to have the quality that Delta Fence provides. Wish we would have done it right the first time around! Thanks Delta Fence,
- Dennis & Mary Pat Leveille |

Thank you. The fence looks great. We have received many compliments.
- Gale Brinkman | Escanaba, MI

We are very satisfied with our vinyl fence installed by Delta Fence. The crew worked very professional. The fence was put up very straight. You stand in line looking down the fence and see just one fence post. All the panels are put together very good. Over all from 1 to 10, 10 being the highest. Ruth and I give the Delta Fence crew a 10. The fence has completely changed our backyard and we are enyoying it very much.
Ron thank you and have a good day.
- Lee and Ruth Mislinski | Escanaba, MI

We LOVE our new fence! We've also received many compliments from neighbors on the fence, especially the quality. Your professionalism and attention to detail is unparalleled. Your willingness to meet with our contractor prior to moving the rock wall was reassuring as we were confident that the end result would look great (which it does)! It has added an increased sense of safety for both our child and our dogs. The quality of the products you use is evident when you walk into any home improvement store and compare the two. You (and your staff) made the entire process as enjoyable as installing fence can be! The energy and enthusiasm you have for the work you do was great to experience! If we ever move and need to install a fence – you'll be the first call we make!
It was a great experience – especially for 'newbies' in the home improvement arena!
- Sara Pericolosi | Iron Mountain, MI

We are very happy with our fence. The crew was great and did a good job. Thanks.
- Linda & Steve Howes | Escanaba, MI

Ron and the Delta Fence crew did an outstanding job on our project and we truly couldn't be happier. We had nosy dogs and lots of kids and visitors during the install and everyone was very friendly. The quality is great, the timeliness was great and there were no extra costs. The whole crew was very conscientious of all things involved and we highly recommend Delta Fence to everybody.
- Steve and Cammy Hawn | Escanaba, MI

It was a pleasure working with Ron at Delta Fence. I appreciated all of his suggestions and am very satisfied with the job. It was done in a timely and professional manner. I would recommend them for your fence project.
- Sibylle Wood | Hyde, MI

We couldn't be happier with our new fence. Many positive comments from our neighbors. The employees were very professional and thorough. We looked at fences from local building product stores and found the quality did not compare to the products from Delta Fence. The work crew did a excellent job of work site cleanup. We highly recommend Delta Fence.
- Don and Jean Kopacz | Escanaba, MI

Great job, Looks great and gives the semi privacy we wanted on our deck. The service also excellent as fence installed in just several days. We highly recommend Ron and his team.
- Jim, Pat and BluBear Boes | Escanaba, MI

We received a husky puppy (Jethro) from my son who could not keep him where he lived. Jethro has A LOT of energy and loves to run.
So, I called Ron from Delta Fence.
Ron came out a couple different times to give us estimates. He is very knowledgeable and honest. I told him I wanted a green fence and he told me it would not look good, so I reluctantly went with a brown one. He also told me I needed a bottom rail because this kind of dog loves to dig. We went over and looked at the Outdoor Showroom one evening and found the fence we wanted.
We decided on a 6' brown chain link fence. When they came and installed it, it took 2 days. They answered all my questions and cleaned up all their mess each day.
IT TURNED OUT SO NICE!!! Jethro loves it. He is able to run and play in the yard now. And yes, he does like to dig!!! And I love the brown chain link fence; it is perfect for our yard!!
Thanks for all your help Ron!!!
- Sue and Jerry Bosk | Gladstone, MI

I was very pleased with the fence project that Delta Fence completed at my home. The project was completed in a timely and professional manner. I recommend Delta Fence for fence projects.
- Henry McRoberts | Kingsford, MI

Ron,
I just want you to know that we are very pleased with our new fence. We have gotten many compliments about how great it looks.
It was a pleasure doing business with you. Thank you for keeping us informed through the whole process and locating exactly where the lot lines are.
Now our 4 year old granddaughter has a safe and secure place to play.
Thank you very much,
- Jim & Pam Beauchamp | Escanaba, MI

Thank you. Blessings in the New Year to All! Especially Mr. Ron.
- Walt Sheedlo | Bark River, MI

Just wanted to let you know how much we love our fence. We are so glad we went with the split rail design. It looks so nice with our wooded setting.
Your installation staff were great to work with. They were very open to all of our questions and getting us the answers. Our dogs are very happy to be able to roam around the yard without being on their runner. We would recommend your company to anyone looking for a fence. Your outdoor showroom is very nice!
Thanks again for all your help with our fencing needs.
- Jim and Sandy Wilson | Gladstone, MI

Thank you for all your hard work and the beautiful job. It is appreciated.
- Sandra Doran | Escanaba, MI

The fence is beautiful and what a professional job. We will certainly recommend you to everyone we know.
- Lee & Shirley Larson | Kingsford, MI

Thank you for a job well done! You have a very efficient work crew. The fence looks beautiful and we are very pleased.
JoAnn and Richard Clark
- JoAnn and Richard Clark | Escanaba, MI

Hi Ron,
Just wanted to tell you how pleased we are with our fence – with the product and the labor.
We tried to save moeny and hired another contractor that assured us he put up many fences before. (It wasn't that much cheaper)
Boy, what a mistake. For weeks I had to keep telling him what I wanted and was stressed everyday. And he still didn't do it right, it was uneven, loose and broken.
Everyone kept telling us how bad it looked. I agreed!
We finally had it taken out and called you. I told your guy what I wanted and one week later my fence was perfect – no stress.
I should have known better. You did a fence for me before I was very pleased with. I've learned my lesson – cheaper is NOT better. It won't happen again. You will be the ONLY call I'll make!
Thanks and we appreciate you.
- Clint & Diane Micheau |

Bill and I wanted to send a email letting you know how happy we are with our new fencing. It is beautiful, perfectly level, straight and there is not one flaw. The crew that came to our home was amazing. Professional, very hard working, respectful and quick! When it was done they left and there was no signs a crew was on our lawn. Not even one broken flower! The fence quality was amazing. We would not hesitate to recommend Delta Fence to anyone ( friends, family, who-ever). It was worth the price we paid for such quality and professional installation.
- Paula Rae | Wells, MI

For more information, give us a call at (906) 786-1076!