Shadowbox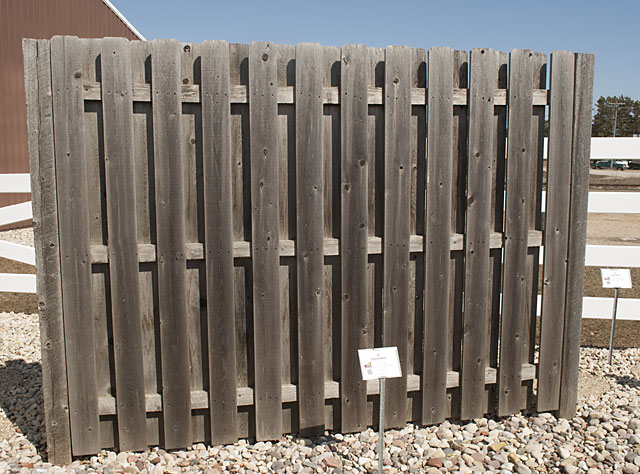 The Shadowbox is made of rough cut cedar. Cedar is more weather resistant than other species. It also resists insect infestation. Left uncovered, it weathers to a silver grey color. It has 5 inch wide, staggered pickets for a pleasing dimensional look. It comes in heights of 4, 5, 6, and 8 feet. The top comes straight, arched scalloped or dog eared.
Style: Straight, Arched, Scalloped or Dog Eared
Picket: 5 in. Picket
Material: Rough Cut Cedar
Heights: 4 ft., 5 ft., 6 ft., 8 ft.
Width: 8 ft. Section
For more information, give us a call at (906) 786-1076!