Semi-Private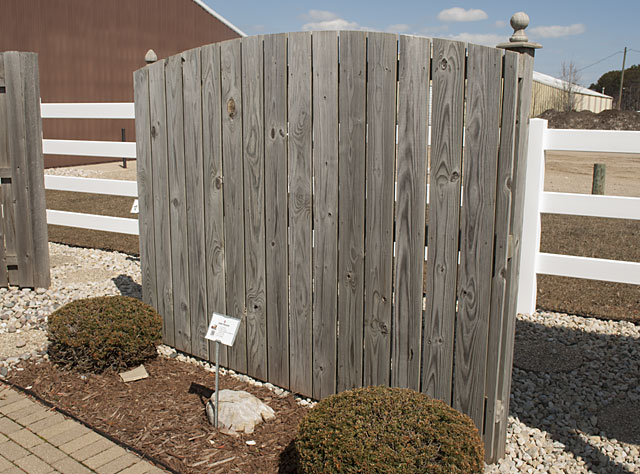 The custom built Semi-Private fence treated lumber comes arched, scalloped or straight topped. The 8 foot sections come in heights of 4, 5 and 6 foot. The 8 foot section shown here is a 6 foot arched top.
Material: Treated Lumber
Style: Arched, Scalloped or Straight Top
Custom Built
Heights: 4 ft., 5 ft., 6 ft.
Width: 8 ft. Sections
For more information, give us a call at (906) 786-1076!