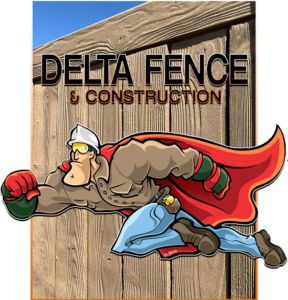 Up next with our product spotlight tour is the Bufftech® Sherwood fence line. Featuring an authentic woodgrain texture. This easy to install high quality fence product comes with reinforced steel rails that help protect and reimburse the fence from the unpredictable Upper Michigan weather. Resistant to graffiti, the Sherwood fence panels come in the following fade protection colors, Red Cedar, Nantucket Grey, Walnut Brown and Black Oak.  This molded line of fences has a superior wind rating, blocks 98% of direct sound and has a 25-year limited warranty. The Sherwood panels come in 4', 6' and 8' heights and 6' and 8' widths. To see a preview of the Sherwood fence, visit the Delta Fence Showroom and learn more. Whether it is privacy, safety, pets, kids or peace of mind, the Bufftech® Sherwood fence is an exceptional, made in the USA, premium fence option, available here in Upper Michigan at Delta Fence & Construction.
The Bufftech® Advantage gives you, the property you own and your home, the superior performance, long-lasting beauty, first class protection and a stylistic curb appeal that the neighbors will notice.
An oft-overlooked advantage of Bufftech® is the ColorLast® Fade Protection technology that keeps the Sherwood fence looking like authentic woodgrain for many years. Designed to protect from the sun, ColorLast® is engineered to fade less over the course of its lifetime. Normal sun and weather fade is measured on Hunter's Unit scale. This is measured by the subtle pigment change just visible to the human eye. With Bufftech® the amount of fade is designed to change by only one or two Hunter Unit's over the life of the fence. Competitive fence products extend this range up to seven units, or to the naked eye, up to seven shades of fade from the original color to the now faded off-color. An additional Bufftech® Advantage is the comprehensive warranty that covers Bufftech® products should they fade beyond 4 Hunter Units.
With Sherwood fences, enjoy the authentic wood-like colors longer while outlasting other wood fence alternatives. Let the fence experts in Escanaba help!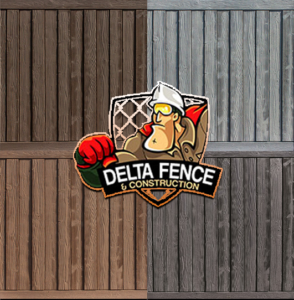 At Bufftech®, innovation is engineered into every fence component.  For privacy, Sherwood fences boast the absorption of direct sound with an (STC) sound transmission class score of 23. Accordingly, the higher the rating the more sound that is being blocked from passing through the fence material. The Sherwood fence does an exceptional job minimizing the ambient and neighborhood noises allowing you, friends and family the comfort of peace and quiet.
Made in the USA, you can rest assured the superior quality exceeds compliancy and code standards, while also looking great.
By choosing Delta Fence and Construction, you open up myriad value decisions. Choosing the color and style options to express who you are. Increase the curb appeal by adding a textured wood-like molded fence. Add a layer of protection for family, pets and property, while increasing home value and most important, increasing peace of mind for many years to come.  You are also choosing USA products installed by Upper Michigan Fence Professionals. Both Delta Fence and Bufftech® deliver worry-free protection for home perimeters while enhancing the beauty and value of your home.
If you live, work or play in Upper Michigan and are looking to learn more about residential fencing. Delta Fence & Construction can help! Call us at (906) 786-1076 or visit www.deltafenceman.com to schedule an appointment today.
by Delta Fenceman on April, 2023

Delta Fence & Construction is a licensed, bonded and insured fencing contractor in the State of Michigan.