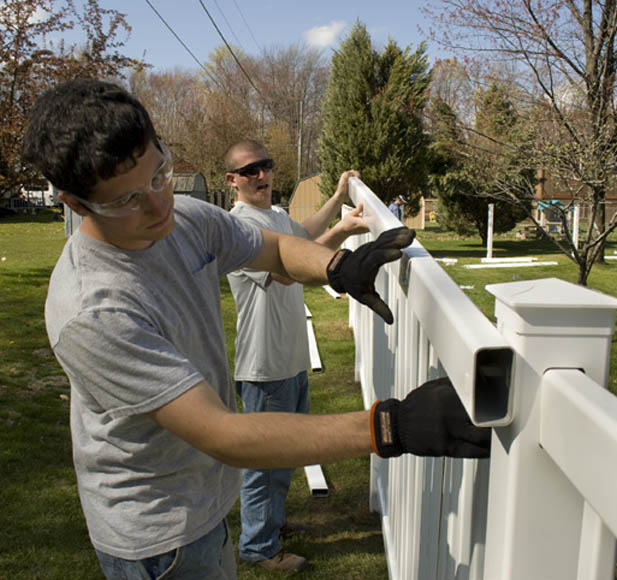 Fence installations have been the core of our business
Since Delta Fence & Construction was established in the early 1980's.
If tackling your fence project on your own seems like a daunting task, let the experts do it for you.
2-year warranty on craftsmanship
Manufacturer's warranty
Professional installation
Convenience
Hassle-free from start to finish
The first step is to give us a call!
Fence FAQS
What is the cheapest fence to install?

Among the different fencing options, using vinyl fences could be the cheapest. This is because it is made of synthetic materials, which are more affordable than other materials. Worry not because vinyl fences are as durable as other fences.

How much does fence installation cost?

The cost of fence installation varies depending on the materials to be used for the fence, the fence height, and the length. Aside from this, you need to consider the installation costs, which vary per company. The national average price for vinyl fence installation is $5,600. For chain link fences, you might spend around $2000-$5000. On the other hand, ornamental fences usually range between $15-$40 per foot, while commercial chain link installation can cost more than $2000 on average.

How much does Home Depot charge for fence installation?

Most of Home Depot's fence installations can cost between $1,000 to $10,000. Their price varies depending on the fencing material. If you want affordable fencing installation, you may choose our professional fencing contractors. Call us today at (906) 786-1076 and let us give you a FREE quote.

How long does fence installation take?

Fence installation can be installed in one to three days, depending on the job size. It should not take a week unless there's a vast property to be fenced.