By Fenceman on August, 2023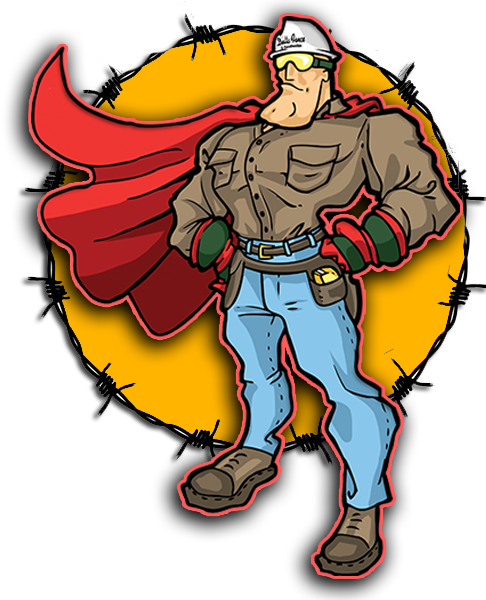 Here at Delta Fence & Construction, we save our customers money, headaches and time by doing the job right and using the best products the first time around. Our line of heavy-duty chain link fences (SEE HERE) can be used in a variety of applications. Are you looking for a tough fence that can take a beating and fend off the harsh Upper Michigan elements? Or are you interested in protecting a garden, flowers or unleashed pets from deer, predators or nuisance pests? How about a high-quality perimeter fence to protect property, buildings and assets? Look no further, Fenceman is an expert with Residential and Commercial chain link fencing.
Delta Fence's Chain link fence is a durable, secure and low-cost general fencing material that is widely used in a variety of situations. The fencing is made with heavyweight 9-gauge galvanized steel wire on a large frame. It is also available in lightweight 11-gauge wire. For extra distinction, the chain link fence can also be ordered with black, brown or green vinyl coated wire. The vinyl coated chain link is a heavy 9-gauge fabric that is ideal for many fencing purposes.
Let's take a look at a few of the key highlights of Chain Link Fencing.

Durability
One of the defining characteristics of a chain link fence is its durability. Properly maintained, a chain link fence can have a total lifespan of over twenty years. The galvanized mesh protects the fence from moisture and rust while providing a light-weight metal structure. Often found in sports fields, parks or public places, chain link fencing can be installed in both commercial and residential settings. Chain link fencing is a top choice for gardens, flower beds and natural landscape boarders. The durability will help keep unwanted trespassers out while the chain link mesh will allow the sunlight in. Another less know advantage of a chain link fence is keeping it clean. Unless damaged, in which case they are easily repairable, chain link fences offer low maintenance and almost no annual cleaning.  Overall, a professionally installed chain link fence should afford many years of quality peace of mind.
Security
Any fence worth its weight, will have to provide some balance of security. Pet security, property security even plant security are important factors when deciding on a fence. Chain link fencing has numerous advantages to help protect the things in life you enjoy most. Here are a few common advantages.
Visibility for surveillance. Because the mesh is open, you (or a camera) can see what is on the other side.
Height and barbed wire. Prisons, correctional facilities, airports and private businesses all have need for tall fences, barbed wire and a secure perimeter. With L&C Enterprises-USA Twist Tight ties, rest assured trouble will think twice about what's on the other side of the fence.
The gauge can be decreased to provide added strength. 11-guage is used in most residential settings, 9-gauge in commercial settings and 6-gauge in highly sensitive, secure facilities.
If security is what you are after, a Delta Fence installed chain link fence will protect property, possessions, pets and people.  See Photo Gallery HERE.
Low Cost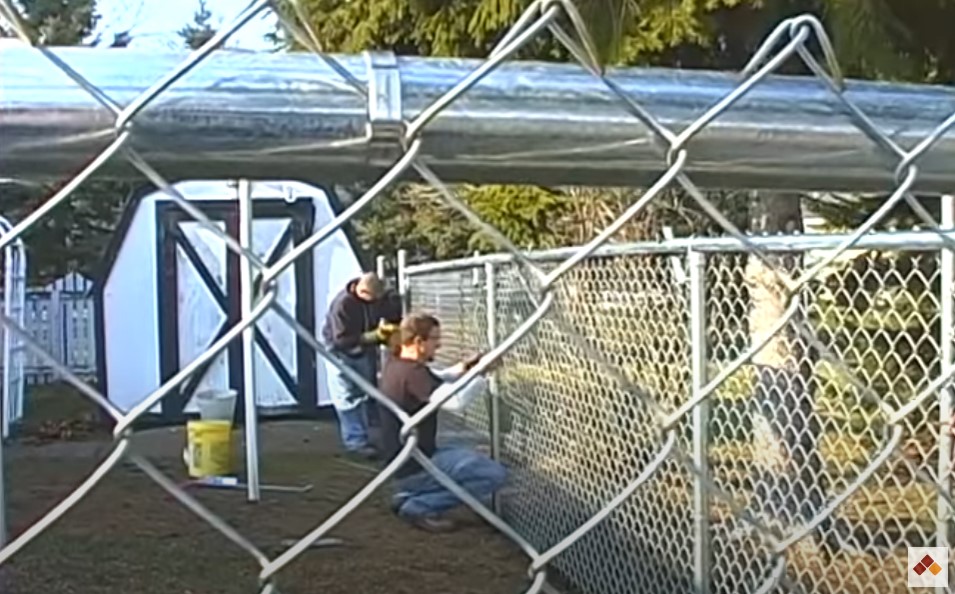 I'm not going to lie, fences are expensive. As raw materials pricing continues to rise due to many global factors. The price for steel, aluminum, coated and galvanized mesh all increases. Add on top of raw materials costs, the price for shipping just about anything these days has gone up considerably. Shopping local is a good bet to learn about current costs. Browsing the "big box" stores is another great way to get a general sense of costs.
Yes, chain link fence is less costly than most fencing material types. Yes, chain link fence installation can get costly for large commercial or highly secure facilities. And yes, chain link fence isn't going to deter all critters and vagrants, however it will provide a reliable "lower" cost option that will provide a boundary of protection for you to enjoy for many years to come.
As leaders in the Michigan,
L&C Enterprise-USA believes placing emphasis on working with people. We are dedicated to providing fencing solutions that keep you safe, secure and look elegant. We believe that the products L&C Enterprise-USA offers, helps take the strain off of your fence crews and satisfy your customers. Leadership is by example.
If you live, work or play in Upper Michigan and are looking to learn more about residential fencing. Delta Fence & Construction can help! Call us at (906) 786-1076 or visit www.deltafenceman.com to schedule an appointment today.

Delta Fence & Construction is a licensed, bonded and insured fencing contractor in the State of Michigan.