Architects & Engineers
Step 1
I bet you have an idea of where you want your fence on your property. If so, you're in the right spot. But, before you get too far into the planning process, do you know what your local ordinances are? Check out our Local Ordinances page to make sure that your thoughts and ideas are within the regulations in your area. If your local ordinance isn't on the list, give us a call and we can get you the appropriate information.
Step 2
Now that you have your local ordinances figured, check out our Fence Templates page and choose the most appropriate template for your application. We have sample templates to look at to get a better idea how to get your creative ideas written down on paper. Of course, one of our qualified team members will be here to assist you throughout the whole process.
---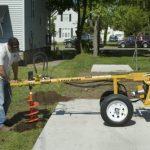 Local Ordinances
Knowing your local ordinances is the first step in planning your new fence.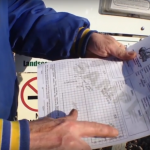 Fence Templates
Once you know your ordinances, plan out your idea on one of our templates.
---
Installation Instructions

For those of you who choose to do it yourself, we have provided installation instructions from some of our suppliers.
If you choose to go this route it is important to closely follow the steps provided by the manufacturer to ensure that there will be no issues should you need to make a warranty claim in the future. Be sure to save all of your original receipts as well. View our installation instructions page for more information.
---
For more information, give us a call at (906) 786-1076!