Often with dealing with other Yoopers, the first question we hear, "How Much"? "What's that going to set me back"? "Wow. That is expensive". Or my personal favorite, "I'll have to think about it". We've all heard the reactions to the price tag. Maybe it's an Upper Michigan thing? We've seen the looks and heard the gulps when the fence installation cost exceeds the anticipated budget. In today's fencing industry costs are anywhere between $15-$50 dollars for materials and labor per foot of fencing installed. Yikes! That math adds up quickly. If you are looking to build soon or if you are thinking next year, consider this article to help break down some of the costs so you can make better decisions with materials.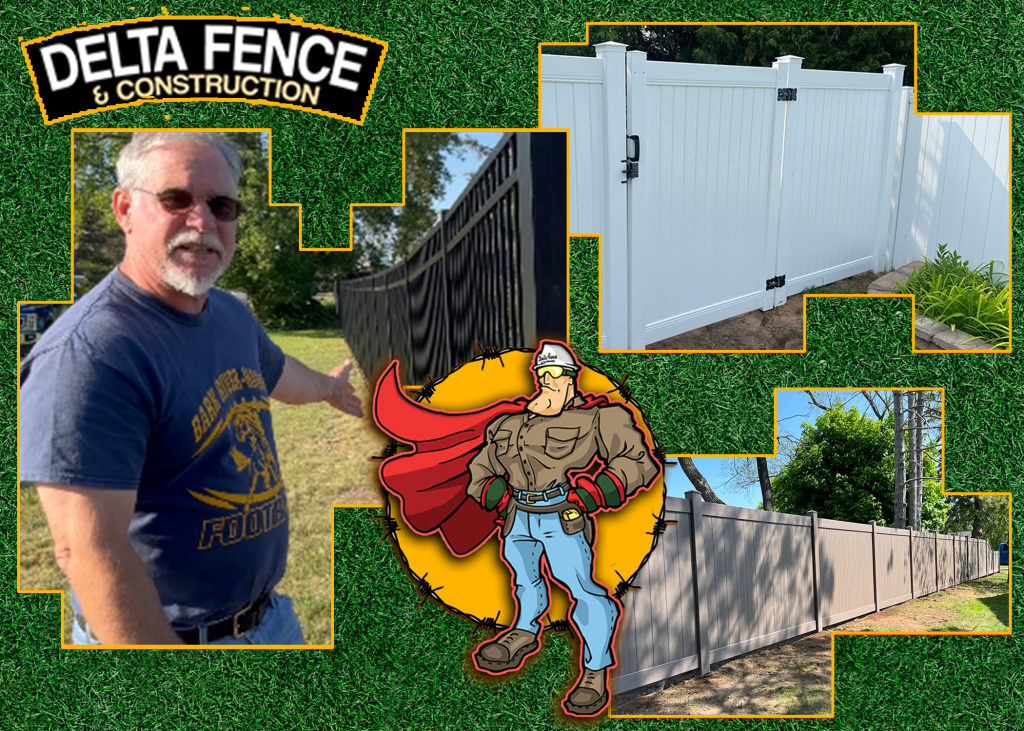 One of the many factors in keeping costs low is time.
If the plan is to build the fence yourself, timing can be a major factor. Often you can acquire the resources, materials, guides and ordinances in the off season at a reduced rate. Depending on the size of the fence job, calling a few different "box" stores, lumber companies or local fence installers could result in significant savings. Often, there may be a Cash and Carry option, that could result in decent savings. We do want to stress here that lumber prices, on average, have surged during the recent pandemic. As of this writing, prices continue to rise. Lumber costs, transportation costs, labor wages and misc. logistics, manufacturing and construction costs have all risen recently. If you are building the fence yourself (Templates), where time saves money, planning wisely on procuring resources could reduce the fence project overall cost by up to half.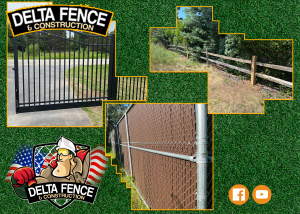 Saving money with time is also possible by doing it yourself. I'm not talking about fencing in your Midwest 100-acre ranch property. I'm more or less referring to a standard city parcel or backyard. Today's fencing technology, materials, parts and plans are designed to properly install fences easily. With a basic understand of blueprint instructions, some general handyman knowledge, measuring and math skills. Installing a fence, isn't as daunting as it has been in previous years. Think of it like big-kid-Legos. If the goal is to save money, then you may have to spend a little extra time.
Now that we've talked you into installing a new fence and the easy parts…
Let's talk about the cost of fence building and the hard parts.
For the most part fences are pretty universal. Similar components, dimensions and overall general path from start to finish. Some of the variables that drastically alter the cost of the fence materials and labor needed are, digging holes, leveling the area or ground, is the ground rocky, sand or wet. Do you need special equipment to work around those tree roots that you didn't see before the fence post hole was dug. Another consideration are gates, one gate, two gates, black gate, blue gate… Gates pose a whole new set of troubleshooting, installation and cost. A common gate can cost anywhere between $200 and $500 dollars. Finally, the height of the fence drastically contributes to the cost of the fence. When planning the scope of the project, consider these factors, and a number of variables such as multiyear care and maintenance.
DYI'ing the project c
an and will save money.
You could expect up to a 50% reduction of pure out of pocket expenses if you do it yourself.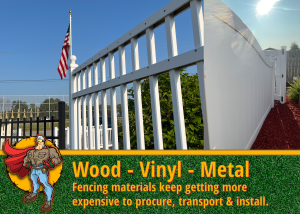 As mentioned, most fences are built from a template. The biggest factor becomes time. A good weekend or long-weekend should be enough to fence in a standard back yard. If you are looking to tackle a bigger fencing project. The Staff at Delta Fence & Construction is just a phone call away.
Delta Fence & Construction offers affordable fencing options, complete design, and customization. Built by Upper Michigan experience installers with the goal to meet and exceed the needs for a secure, safe and happy pet/family environment.
If you live, work. or play in Upper Michigan and are looking to learn more about residential fencing. Delta Fence & Construction can help! Call us at (906) 786-1046 or visit www.deltafenceman.com to schedule an appointment today.