Wouldn't it be great if we didn't age? The fence Fountain of Youth. Unfortunately, we aren't that lucky. But you could be lucky if you installed a Bufftech Vinyl fence! We have been dedicated to top notch quality since the start and it shows in our craftsmanship. We chose CertainTeed's line of Vinyl Fence, Bufftech, because they share the same values as we do here at Delta Fence & Construction.
Over two and a half decades later this customer's fence is still standing the same way it was when it was installed. When looking for fences, keep in mind the quality of the material. Being skimpy on quality can cut the lifetime of a fence nearly in half compared to higher quality options! You know what that means, double the cost. Plus, a poorly done fence job is as much of an eyesore as it is wasted money and wasted time. Get the job done right the first time around!
Check out our Questionnaire/FAQs page to understand some of the things to look for when consulting a Fence Contractor.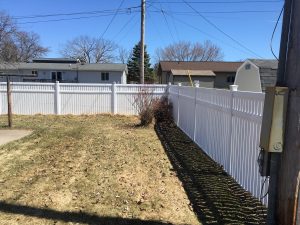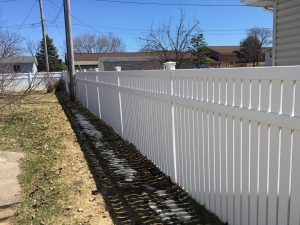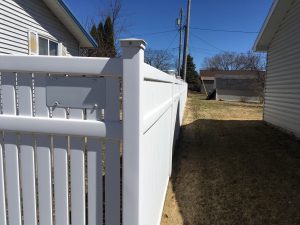 Subscribe to our YouTube channel, our Facebook page, and also our blog page on our website to stay up to date on what's happening at Delta Fence & Construction! We will be posting useful content just like this periodically to help you become more educated fence owners. Stay tuned for more!
Like us on Facebook: https://www.facebook.com/DeltaFence/
Subscribe to our blog page: Blog
Subscribe to our YouTube channel:
https://www.youtube.com/user/deltafenceman 
Stop by our Outdoor Showroom to check out all that we have to offer or watch the video HERE. If you are interested in learning more about types and styles of fences or have any other questions, give us a call at (906) 786-1076 and one of our friendly team members will be happy to assist you.