Time, support and care for fur family members is work, sometimes extra work. Sometimes it is hard and difficult work. Not to mention our Upper Michigan environment, predators and weather. Food, grooming, love, pet activities, toys, obedience training and if you are like me, a constant dispenser of treats and goodies meant to engage my furry companions while rewarding them for good behaviors. I'm also the pet owner that talks with my pets regularly, the scary thing is I think I understand them when they talk back. That's probably why this story tugs at my heart strings a little bit more than most.
During those blessed days of Soo Hill childhood, I learned a valuable lesson about pet security, safety and happiness. It was the year 1991, I was twelve, and one of my neighborhood chums, Andy just received a puppy as a gift.
Andy loved Bear. Bear was a chocolate lab, the kind of dog that every family has had at one point. Bear was all Andy ever wanted to talk about. Bear did this, Bear did that. Wait till Bear and I try doing that… Andy would say things like, "I'm going to teach Bear to be like a bloodhound and track escaped prisoners". Or my favorite one was that Bear was going to be a police dog and discover hidden narcotics. Andy really loved Bear and it showed. Heck, I'm petty sure most of the neighborhood kids loved Bear, as he was spoiled regularly. Andy would bring Bear to the baseball field for our pickup games; we'd go for bike rides to the store with Bear, he would even play down by the sandpits, quarries and creek with us young Upper Michigan juvenile delinquents…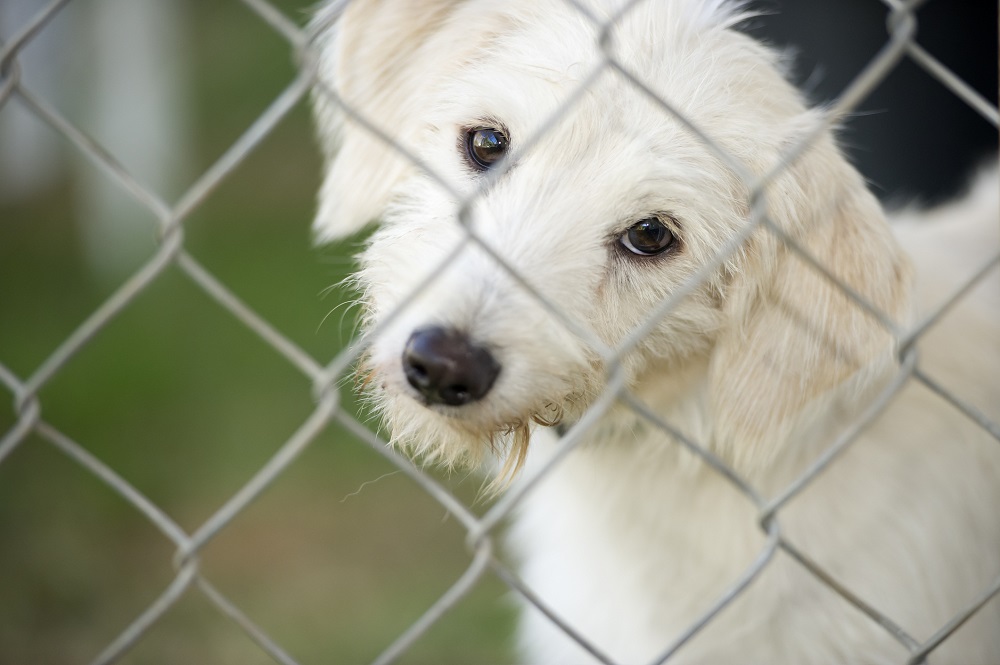 Unfortunately, Jason and Bear also lived near a busy road.
One weekend, when we were on Spring Break. Bear was let outside. Then it happened. No one really knows what caused the accident. I was at home watching cartoons when Andy called franticly. He said Bear had been hit by a car. That he was in the road. That he had left the yard for some reason…
Kevin, Andy's stepdad, said he thought it was a cat, bunny or another critter that caught Bear's attention. Bear being a dog, did the dog thing and no doubt gave chase. What we do know is that Andy's dreams for Bear came to a tire screeching halt that morning. I don't recall the exact details since most of those childhood days blended together. I do know that Andy, his younger brother Kyle and little sister Kristi were pretty broken up.
I do remember what happened next though. We went back to school that following week. All our classmates hadn't heard the news about Bear yet. We didn't have social media or texting back then, so instant updates had to happen in person or over the phone. The school and teachers all had pitched in for a small gift for Andy and his family. It was a very awkward moment. The other students could sense something was amiss. Andy was clearly beside himself. We just kept quiet and mostly too ourselves during those uneasy few days.
A few days later the Vet Office called and said the surgery was successful and that Andy's family could go see Bear while he recovers. The Vet Assistant said, everything went great but he won't be a police dog anytime soon since the accident left him with a sore hip and slowed him down a step or two. While sad, it was a big relief to see the whole family back together. Andy's spirits returned to his normal jovial self while Bear recuperated with a number of neighborhood treats. The driver of the vehicle in the accident even stopped over once Bear was back from the Vet office. Everything seemed to return to normal. Everything except Andy's stepdad…
Not long after Bear's accident I found myself peddling my bike over to Andy's house. Turning the block, I noticed right away the trucks and work crew bustling about Andy's family property. Running downstairs to pick up where we left off with our SNES Mario Bros Spring Break challenge that we never finished, I asked Andy what was going on outside. He looked over at me, looked over at Bear resting nearby, gave him a couple quick pats on the head and said, "my stepdad is building a fence around the yard so Bear doesn't get hit by a car again". Looking over at where Bear lay, I thought I saw a faint smile curl on his lips.
Bear went on to enjoy a happy loving Upper Michigan life with Andy and his family. I know from my experiences that my fur kids will always hold a special place in my heart and memory. What I've learned from this childhood experience is that, safety and security don't just happen. They need to be planned for and acted upon. I don't know if Andy and his family have ever had another dog. I do know there was a number of new fences built in the neighborhood soon after Bear's accident. I also know that if Andy has a dog or has had a dog, I'm positive he will always have a safe and secure fence protecting his fur loved ones.
Delta Fence & Construction offers affordable fencing options, complete design, and customization. Built by Upper Michigan experience installers with the goal to meet and exceed the needs for a secure, safe and happy pet/family environment.
If you live, work or play in Upper Michigan and are looking to learn more about residential fencing. Delta Fence & Construction can help! Call us at (906) 786-1046 or visit www.deltafenceman.com to schedule an appointment today.

Delta Fence & Construction is a licensed, bonded and insured fencing contractor in the State of Michigan.