Many people today are trying to save a buck whenever and wherever they can. When it comes to fences it boils down to: you get what you pay for. Big box stores have many similar styles as the ones that we carry here at Delta Fence & Construction but the quality is absent. Sure, their fences may look beautiful on their showroom floor (which is most likely indoors – protected from the elements) but in no time you'll find out that they just don't last. Many of the fences in our Outdoor Showroom have been around for nearly three decades and still look stunning.
Big box stores offer fairly cheap options to choose from but by looking at the picture below they aren't only cheap on the pocketbook. Many of the installations that we do involve fixing a poorly done fence job. From gate failures to busted fence panels, we have seen it all. Having a cheap fence installed may have to be replaced two or three times compared to the lifetime of the fences that we install. We take pride in doing the job right with quality products with warranties because we believe that it will save our customers money in the long run.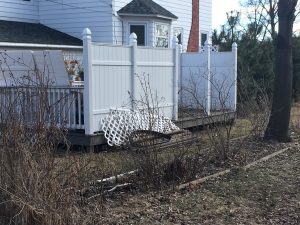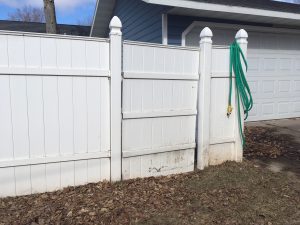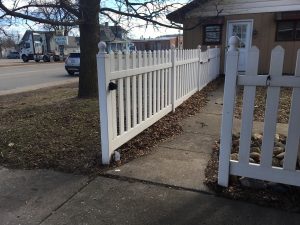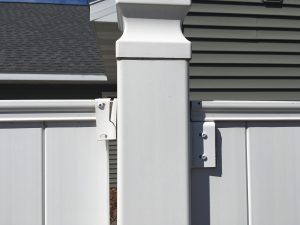 Subscribe to our YouTube channel, our Facebook page, and also our blog page on our website to stay up to date on what's happening at Delta Fence & Construction! We will be posting useful content just like this periodically to help you become more educated fence owners. Stay tuned for more!
Like us on Facebook: https://www.facebook.com/DeltaFence/
Subscribe to our blog page: Blog
Subscribe to our YouTube channel: https://www.youtube.com/user/deltafenceman 
Stop by our outdoor showroom to check out all that we have to offer, or watch the video here. If you are interested in learning more about types and styles of fences or have any other questions, give us a call at (906) 786-1076 and one of our friendly team members will be happy to assist you.