Vinyl fences offer great benefits that many other styles of fences cannot. With many styles, options, and finishes to choose from, you will surely be able to find one that suits your needs. Check out this job we just completed below in Marquette, MI. The owners chose a Chesterfield and also a Baron vinyl fence that is aesthetically appealing, compliments the color of their house and landscaping, while also offering privacy and safely gives their children and pets an area to play in.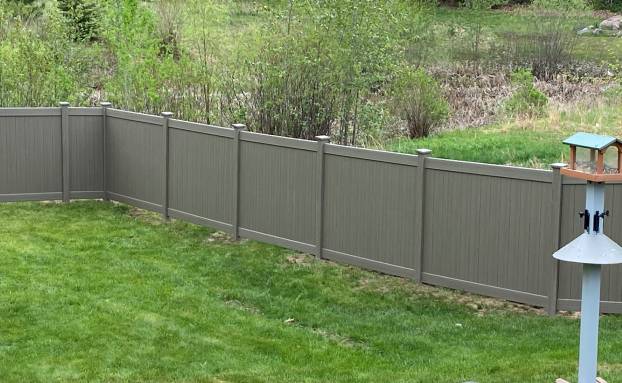 Our Bufftech line of vinyl fences is virtually maintenance-free and offers an exceptional warranty. It's the peace of mind knowing that the manufacturer stands behind their work and is confident their products will stand the test of time is what we believe our customers deserve. We only offer premium vinyl fences because our focus on quality products and happy homeowners is our number one priority.
We enjoyed working with the Johnson's on this project! Their neighbors were impressed with the curb appeal this fence added to their property, "We get many compliments on our fence. It is amazing! We consider it a very good investment." Lynn Johnson commented. You can read their full testimony here!