Have you ever considered a Do-It-Yourself fence project?
When it comes to Upper Michigan fence building, there are a number of Pros & Cons to evaluate before investing the time, money and resources required to complete that new fence. This is the first of a two-part series from Delta Fence & Construction detailing the Pros & Cons of Do-It-Yourself fence building.
At Delta Fence & Construction, we are the #1 Fencing Contractor in Michigan with over 30 years of experience as a licensed and insured building contractor providing safe, secure & elegant fencing solutions. We believe in quality customer relationships, that begin with helpful answers, timely suggestions and starting points. A good first step is to begin at the local professional fence installers. They can help you tackle that backyard privacy fence or increase your home's curb appeal with an ornamental fence design. Any time you're ever considering doing a project yourself, you have to realize that some pitfalls and celebrations come along the way, but for most DIYers, working through the job the way you want to, makes it all the worth it.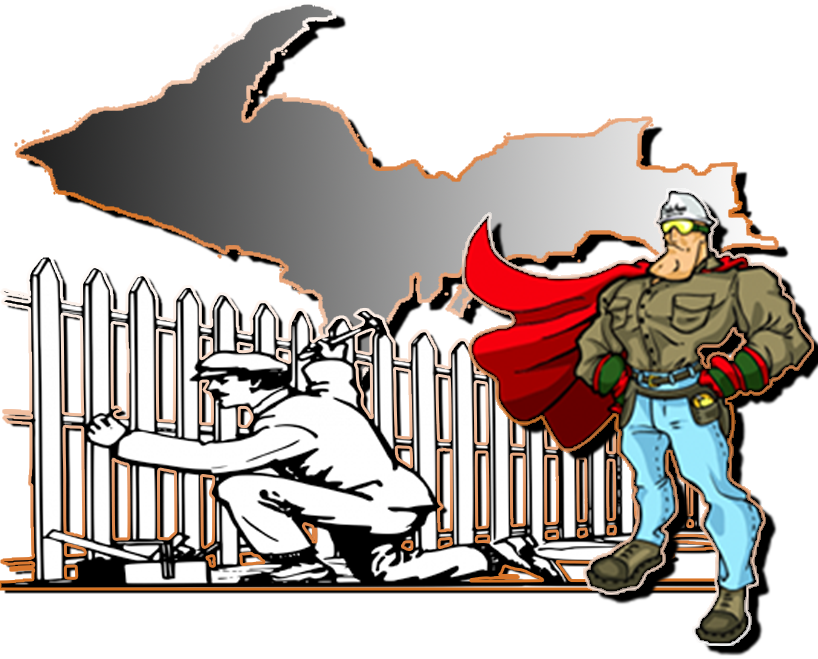 The Pros
Cost Savings on Labor
Schedule and Timing
Self-Reliance
Customization
Before you start a fencing project, be sure you have a handle on the majority of costs. We are all aware that raw material costs have gone up recently, procuring the fencing hardware will still be a main expense. A good tip is to compare the costs of materials across types (wood, vinyl, metal). Often fencing companies will have a Showroom, Gallery or display model to check out. This will also give you a good idea of what tools or different steps are needed. Pay close attention to gates or places where the fence ends, these areas often require additional steps.
Wood tends to be less expensive than vinyl, however vinyl tends to have a longer lifespan, may not show the fade, wear and tear and provides additional acoustic and line of sight benefits that other fence materials may not. With materials, labor will be the other main expense. Whether it is your time, you have helpers or you are hiring someone, building fences in the UP takes time.  Don't forget about the miscellaneous expenses such as permits or licensing, ties, screws and equipment to dig fence post holes. Speaking of digging, have you checked into your local city, township or county ordinances? How about Miss Dig 811? The point is for Do-It-Yourselfer's, there is a lot of work that requires time and quickly becomes expensive without proper planning.
If it is a large fence project, keep in mind the fencing fabric, how to move it around and installation requirements. Delta Fence & Construction offers a free template to help start walking through a new fence project. We also have design software that contains a complete list of materials to help in the building process. Other available resources include YouTube videos, walkthroughs and multiple websites with how to step by steps, design tips and other useful information.
Hiring a Fence Contractor can be quick and easy. The dedicated staff at Delta Fence & Construction can help. Depending on location, UP weather and the time of the season, the available timeframe for construction could be condensed to a few months. Most Fence Contractors may be booked for months out. While DIYers don't need to rely on contractor's schedules for installation, it is advised to ensure all fencing materials are available before you begin. Some materials may be backordered or unavailable due to supply and demand. Please check in advance on availability of resources.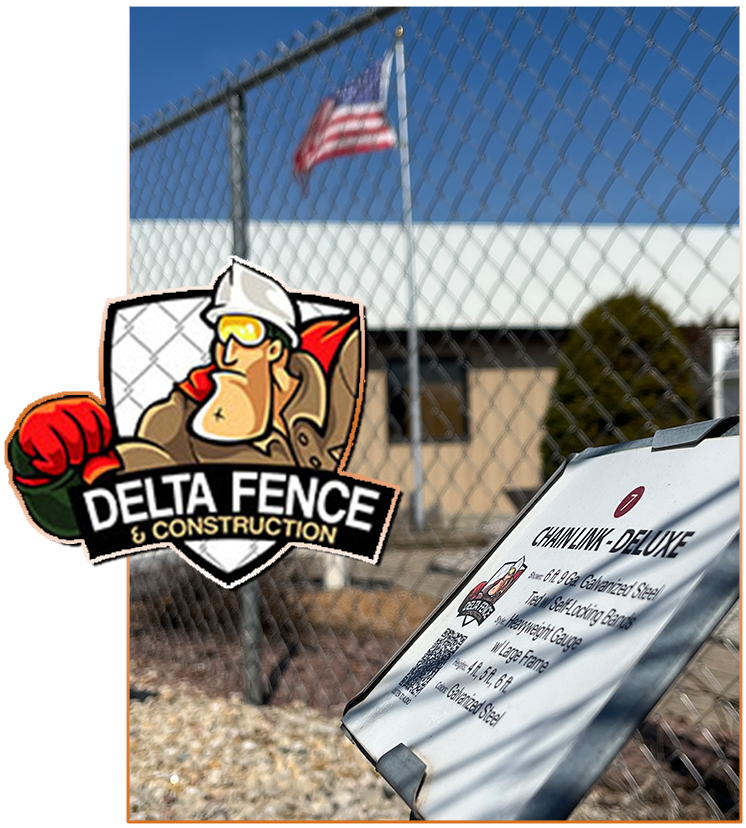 Installing a fence yourself can be very rewarding, shows a high level of self-reliance and allows for customization. Be careful to not bite off more time and resources that are allotted for. This is also where Delta Fence's knowledgeable staff, or your local hardware store, is available to answer questions about overall scope, customization and best practices. Consider the many online local resources available to help. If you are contemplating a fence project and have concerns, visit our office at 6652 N. 75 Drive in Escanaba to learn more. A benefit of working with an Upper Michigan professional fencing businesses is the years of experience, working knowledge, trained staff and current best practices in a dynamic field.
Another good place to start is to browse recent photos of many beautifully designed custom fences that mirror the natural backyards, enhance the property and provide a playing space for pets, friends and families alike. If you are interested in learning more, Delta Fence & Construction offers Fence Installation Instructions to help, get you pointed in the right direction.
This is only a beginning, Part 2 of the Pros and Cons will look at some of the potential pitfalls or other nuisance factors in DIY fence installation. Whether you are planning a DIY fence project this summer or would like to learn more about options. Delta Fence and Construction supplies Upper Michigan solutions for fencing and fence installation needs.
If you live, work or play in Upper Michigan and are looking to learn more about residential and commercial fencing. Delta Fence & Construction can help! Call us at (906) 786-1076 or visit www.deltafenceman.com to schedule an appointment today.

Delta Fence & Construction is a licensed, bonded and insured fencing contractor in the State of Michigan.