Fence Jobs Gone Wrong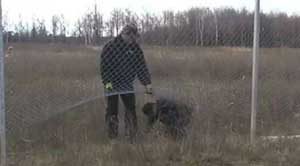 Oh no! Taking the cheap route on fortifying a property delivers poor results. This is a prime example on how "saving money" doesn't save you from what's on the other side of that fence. The old saying "a chain is only as strong as the weakest link" applies very well here. Over the years we have found what "links" are the weakest and eliminated them to assure our customer's are getting a product that will last and keep them protected.
Our mission is to provide our customers with safe, secure and elegant fencing solutions that stand up to the test of time. We use high quality products in ALL of our product lines and have the warranties to back them up, just ask us, we'll tell you!
For more information, give us a call at (906) 786-1076!